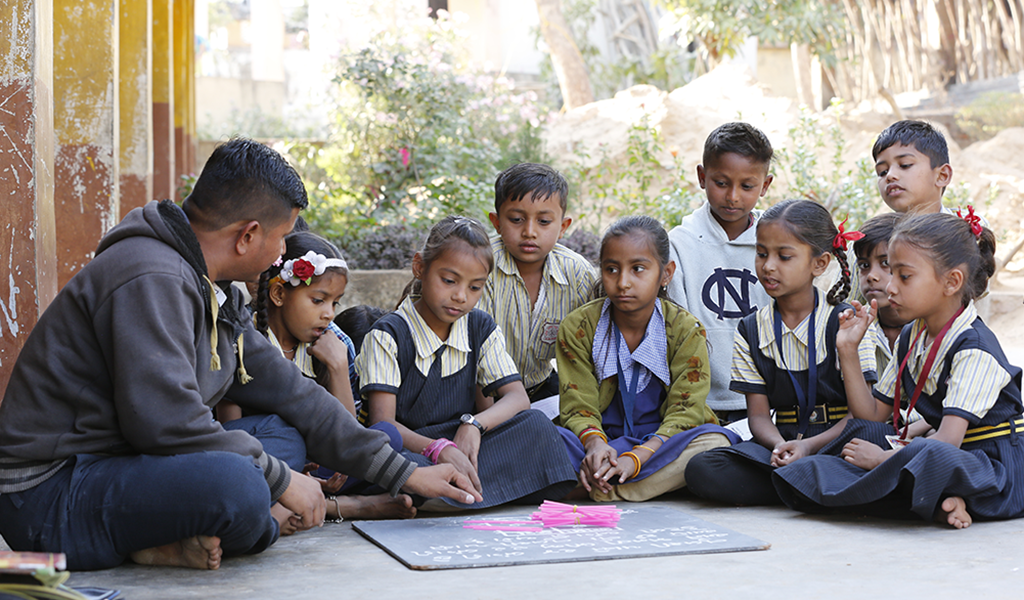 By improving the quality of education provided to Indian children and youth, Pratham creates a strong foundation for future learning and success. Students learn cooperatively through our innovative techniques of stimulating materials and enrichment activities.
Rather than building schools, we make education a community effort by engaging parents, teachers, local volunteers and government to ensure that every child is not only in school but actually learning. Since our inception in 1995, we have reached more than 58 million children and youth. Rigorous monitoring and third-party evaluation measure our levels of success while keeping us current and effective.
Our programs:
✓ IMPROVE children's literacy and learning outcomes
✓ PROVIDE indigent youth with skills training and job placement
✓ ENABLE dropouts (primarily girls) to complete their secondary school education
✓ EMPOWER students to use self-driven curricula to learn outside the classroom
✓ ACHIEVE extensive impact through partnerships with governments
---
WHERE WE WORK
We reach millions of children and youth in India each year through operations in 23 cities, 21 states and two union territories. In addition, our ASER survey has inspired a network of citizen-led assessments of children's learning in 14 countries on three continents.
---
RECOGNITION
Pratham has received international recognition for our innovation and impact, including:
• LUI Che Woo Prize in the Positive Energy category for its focus on the elimination of illiteracy
• BBVA (Banco Bilbao Vizcaya Argentaria) Foundation "Frontiers of Knowledge" Award in the Development Cooperation category for nearly two decades of successfully catering to the learning needs of millions of children
• The WISE (World Innovation Summit for Education) Prize
• Skoll Award for Social Entrepreneurship
• Henry R. Kravis Leadership Prize for Nonprofit Leadership
---
Pratham's low-cost programs make it easy to transform the life of a child. £20 educates one child for a full year. Donate today and make a difference.