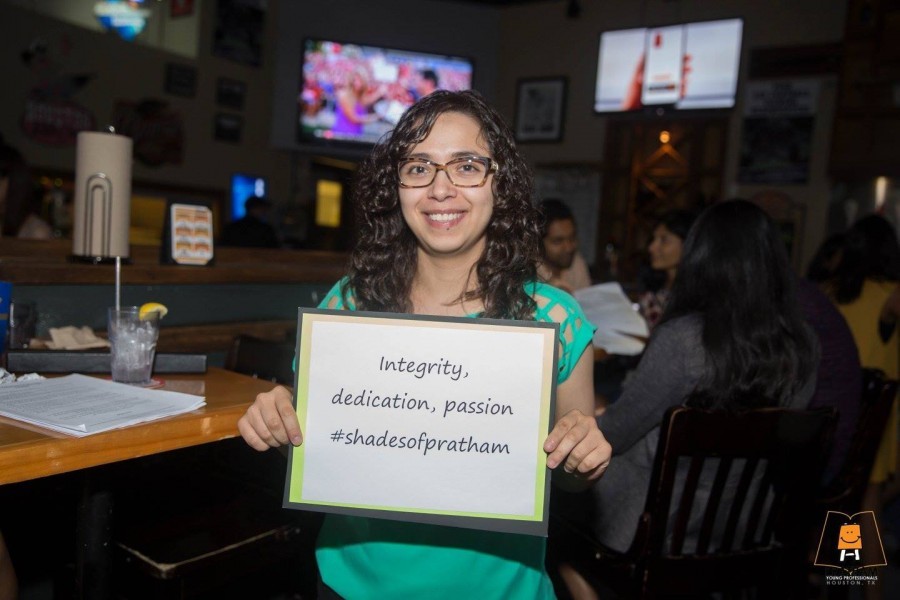 "I joined Pratham Young Professionals to become involved in an organization that truly cares for the education of the youth in India. I don't believe people understand how many children in India do not have access to an education. I wanted to share knowledge about Pratham and inspire others to help children have a brighter future."

– Antara Prakash, Pratham Young Professional
---
Pratham's Young Professionals are united in their passion for helping India's children escape a lifetime of illiteracy and poverty. The group garners support for our programs through awareness-building events and activities, and they're always seeking new members to contribute their time and talent. We offer unique mentoring and networking opportunities through our Vision India programme, a subscription-based platform for networking and receiving mentoring while connecting socially with others passionate about making a meaningful difference for India's children. Member benefits include:
Invitation to exclusive Pratham events, including talks and panels, arts and culture activities and entertainment.
Opportunity to network with prominent figures from a diverse range of industries.
Tax relief on your charitable contribution.
Tickets to the Indian Professionals Forum and the Indian Young Professional Network talks.
Contact us at office@pratham.org.uk for further information or to register.
Are you ready to join us?
Join Pratham young professionals