Visit a Pratham programme
Sometimes there's just no substitute for being there. That's what countless supporters have told us upon their return from India where they saw firsthand the impact Pratham is having on millions of children and youth. We invite you to come and experience our programmes and meet those whose lives you help transform. Pratham operates in 20 of India's 29 states, and we'd be happy to show you around.

Testimonials
"Pratham Education Foundation is a major player in developing and practising student-centric education in India. It is internationally recognised as making a difference in the lives of those strategic communities with which the organisation works. Pratham's strengths lie in review, assessment and reflection."
- John Bradshaw, visited our Hybrid Learning and Vocational Training Programmes in Jaipur in January 2020.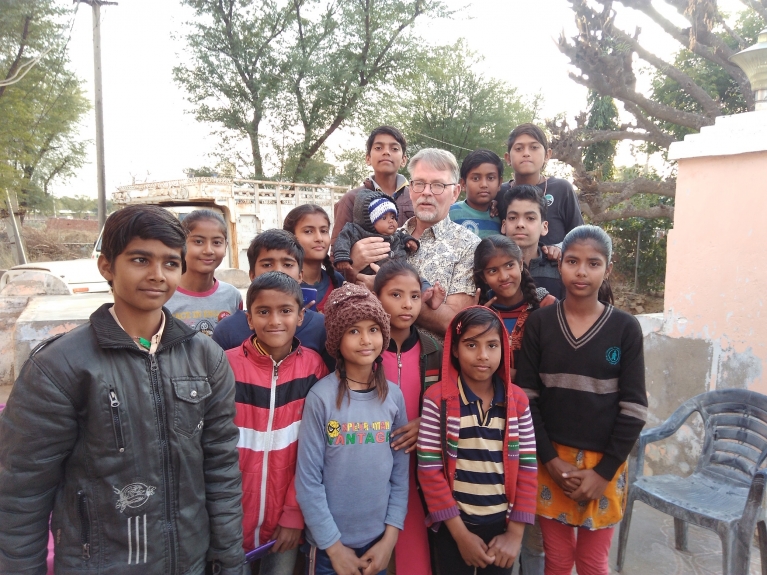 "Being a Pratham Youth Leader  was a challenging but inspiring opportunity that will stay with me forever" - Arhan Sarma   
Watch this 3 minute film made by a 16 year old school student who participated in our two week Youth Leader Programme at the Pratham Vocational Training Centre and says "It's not often you get a chance to engage in an experience that can fundamentally change you for the better".
"I was in Delhi last week and saw Pratham - India's largest non-governmental education organisation - in action, thanks to its irrepressible CEO Rukmini Banerji, who arranged a tour of local Pratham sites for me. Just as a picture is worth a thousand words, seeing a programme of this calibre and magnitude operating on the ground is worth a thousand research papers. Finally, after many years, I understand how truly revolutionary Pratham is."
Nancy Birdsall, founding president of the Centre for Global Development