Ashok Vaswani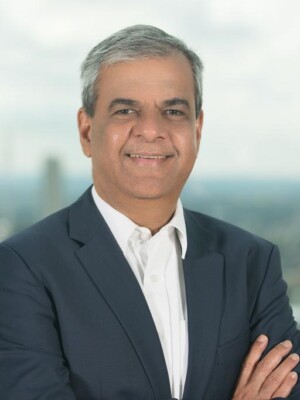 Ashok Vaswani is a seasoned senior commercial and consumer banker with over 30 years of experience at Citigroup and Barclays. He sat on the Operating Committee at Citigroup and was a member of the Group Executive Committee at Barclays.
Over the years, Ashok has lived and worked all over the world. His career has been synonymous with business building and transformation – building up businesses from scratch in multiple markets in Emerging Markets (Central Europe, Middle East, Latin America) while scaling and transforming businesses in Asia, UK and Europe as well as the US.  Over the last decade, Ashok has led the transformation of Barclays from the analogue to the digital world,
In addition to his executive responsibilities, Ashok currently sits on the Board of the London Stock Exchange Group. He has previously been on the Board of the Telenor Group, Visa Asia Pacific, The Clearing House in the US as well as being a trustee of Citizens Advice in the UK.
Given his passion for promoting education, Ashok is a Director for Pratham UK, the largest NGO in India, within the education space. He is also a Director of the S P Jain London School of Management, London and a Founder Director of Lend-a-Hand, a non-profit organisation focused on rural education in India.
Ashok graduated from Bombay University and has postgraduate degrees from both the Institute of Chartered Accountants of India and the Institute of Chartered Secretaries of India.