Ashok Vaswani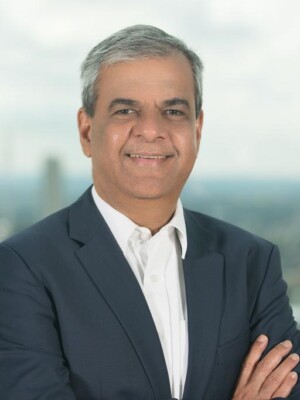 Ashok Vaswani is the Global Head of Consumer Banking and Payments at Barclays PLC, overseeing the execution of plans for the Group's consumer banking, private banking and payments businesses, covering a transatlantic footprint. Prior to this Ashok was the CEO for Barclays Bank UK, covering Retail Banking, Wealth, Business Banking and Barclaycard UK. Ashok joined Barclays in 2010, managing the credit card business across the UK, Europe and the Nordics, becoming chairman of Entercard. He went on to manage Barclays in Africa, Barclays Retail Business Bank globally and Barclays Personal and Corporate Banking.
Ashok has demonstrated a passion for education, with a focus on improving the quality and accessibility of education for all. In addition to serving on the Board for Pratham, amongst other institutions, he is a Founding Director of Lend-a-Hand – a non-profit organisation focused on rural education in India. Ashok has also previously served on the advisory boards of leading Business Schools, S. P. Jain Institute of Management, India and Insead, Singapore.
Ashok graduated from Bombay University, Sydenham College, College of Commerce and Economics and has post graduate degrees from both the Institute of Chartered Accountants of India and the Institute of Chartered Secretaries of India. He was born in India, is married to Veena, with a grown up daughter who is working in San Francisco.