May 27, 2020
Ayesha's Story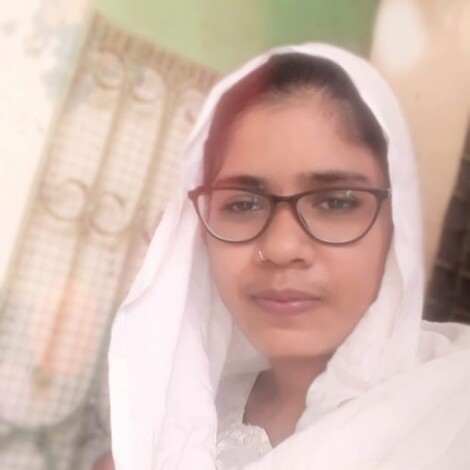 Twenty-four-year-old Ayesha from Guntur, Andhra Pradesh, dropped out of school when she was in the seventh grade. "My parents didn't allow me to study further," she explains matter-of-factly. Soon, she was married off. Education became a distant dream.
Then, last year, she learned about Pratham's Second Chance program from her brother, who works in a shop near one of the program's centres. After eleven years, Ayesha found herself back in a classroom, nervous at first. "I found it difficult to talk to others and ask questions," she admits. "But now I can convey my opinion without any hesitation. I have learned a lot of things," she says proudly.
Since 2011, Pratham's Second Chance program has given more than 30,000 female dropouts like Ayesha the opportunity to complete their education. Our yearlong program includes a four-month foundation course followed by subject-specific tutoring within a network of learning centres, all culminating in the secondary school examinations, the passing of which opens new possibilities for them.
In many states, the exams typically take place in the last week of April. However, due to the lockdown, they have been postponed until June. Ayesha is one of 2,700 Second Chance students anxious about their situation, feeling isolated while wanting to maintain their hard-earned progress.
To keep the students engaged and continue their momentum, Pratham staff has transitioned to a rigorous remote learning model, staying in touch with students on a daily basis through digital apps and messaging services. Tutors now review assignments on WhatsApp. Sample tests are given using Google Forms. Weekly Zoom calls have replaced study groups. "Students can still talk to each other, exchange notes and motivate each other," Ayesha reports.
Ayesha's dream is to become an elementary school teacher. If she passes her tenth-grade examinations, she is determined to continue through the twelfth grade and attend college. But that's all in the future. Right now, like the rest of us, she's waiting for this phase to be over.