May 27, 2020
Chaitanya's Story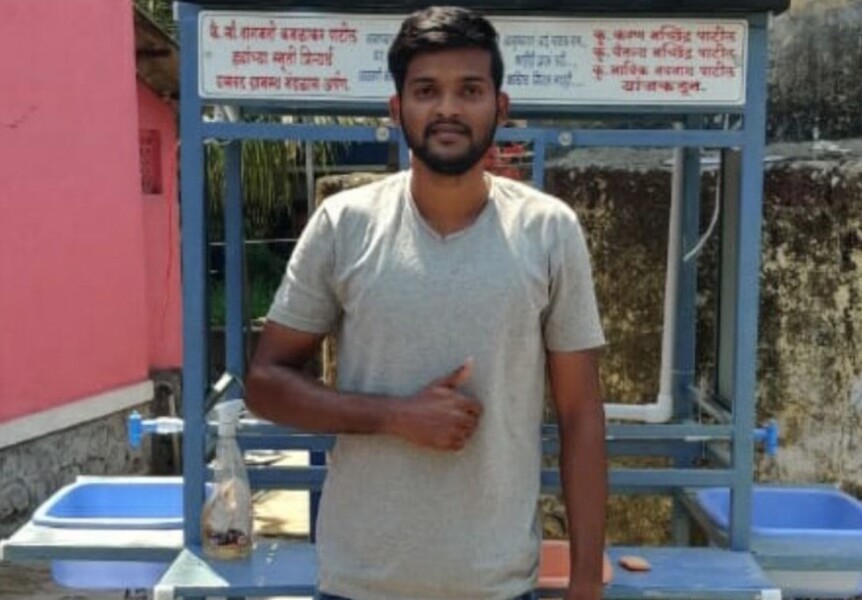 According to the World Health Organization, the two most important preventive measures against COVID-19 are handwashing and social distancing. Since only a fifth of all Indian households have piped running water, people are often forced to use public taps, making frequent handwashing a challenge, particularly for rural communities.
Wanting to keep his community safe, Chaitanya set out to create an invention that would allow multiple users to wash their hands at the same while maintaining the required distance between them. The enterprising youth learned his trade at Pratham's plumbing program in Panvel, Maharashtra, one of our many vocational offerings that provide skills training, job placement as well as entrepreneurship opportunities to underprivileged young adults from rural India.
After graduation, Chaitanya was offered a position as an assistant plumber at Della Adventure Park near Mumbai. It was here that he noticed a portable wash basin that would serve as the prototype for his own low-budget, water-saving, multi-user version.
Chaitanya's invention, which he has dedicated to his grandmother, now stands at the main entrance of his village of Alibaug, where members of his community use it happily—and frequently.
We are so proud of Chaitanya, one of the many Pratham heroes making a difference in the world.