Oct 16, 2019
Pratham UK Gala 2019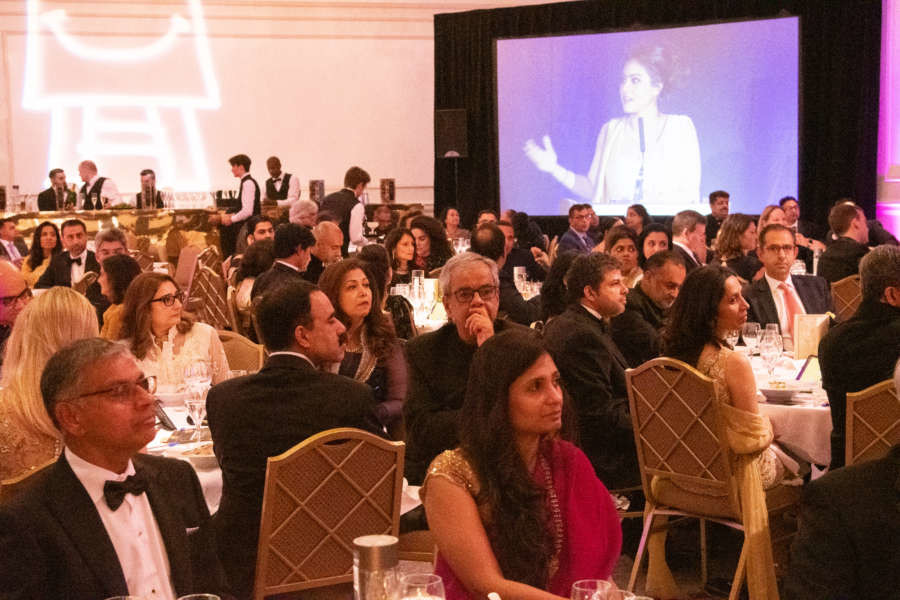 The annual fundraising gala to support the cause of education in India was held this year on Saturday 28th September at the Landmark Hotel, Marylebone Road, London.
In addition to supporting a brilliant cause, the Gala was the perfect event for interacting and networking with eminent celebrities, businessmen and their families.
The star attraction at the glam gala for a cause was Bollywood royalty Kajol who has been involved with Pratham since 2012 when she was named the charity's ambassador. Also present at the gala was the famous stand up comic Papa CJ. In 2014, he won 'Asia's Best Stand-up Comedian' Award by Top 10 Magazine and has performed across 5 continents with veteran comedians such as Russell Peters.
Other notable attendees and supporters included Ashok Vaswani – Head of Barclays UK; Ivan Menezes – CEO Diageo and Rukmini Banerji – CEO Pratham Education Foundation.
Ace Fashion Designer Rina Dhaka and celebrity hairstylist Dar were also present at the glittering evening along with many known names from business, media, hospitality, art, government and fashion circles and a stupendous time was had by all.